Exhibition title: COSMOGONIC MINERALS
Artists: Tiziana Lorenzelli and Giorgio Palù
Edited by: Ilaria Bignotti and Vera Canevazzi
In collaboration with Cortesi Gallery
Curatorial assistance: Camilla Remondina and Chiara Stefanini
Digital media coordinator: Chiara Mantegazza
Logistic coordinator: Federica Rigitano
Place: METALLI D'AUTORE Hangar, Via Milano 20, 26100 Cremona
Opening for the press and public: Saturday, Nov. 26, from 6 to 9 p.m.
Exhibition period: November 26, 2022 - June 15, 2023
Exhibition visitation: Monday through Friday, 10 a.m. to 6 p.m.
Info: tel. 0372 835983
Minerals Cosmogonies is the title of the first exhibition of a forward-looking project involving Italian and international artists, making them dialogue with the supply design products of Author Metals, a jewel of Made in Italy company that was established as part of Steel Group, a leader in the processing and supply of steel and other metals, from corten to bronze. 
The first stage of this project features recent works by Giorgio Palù (Cremona, 1964) and Tiziana Lorenzelli (Lecco, 1961) in dialogue. Two artists who share the same generation, the investigation in the fields of architecture and design, the attention to materials and their expressive potential, the gaze turned to nature and its organic and metamorphic principles.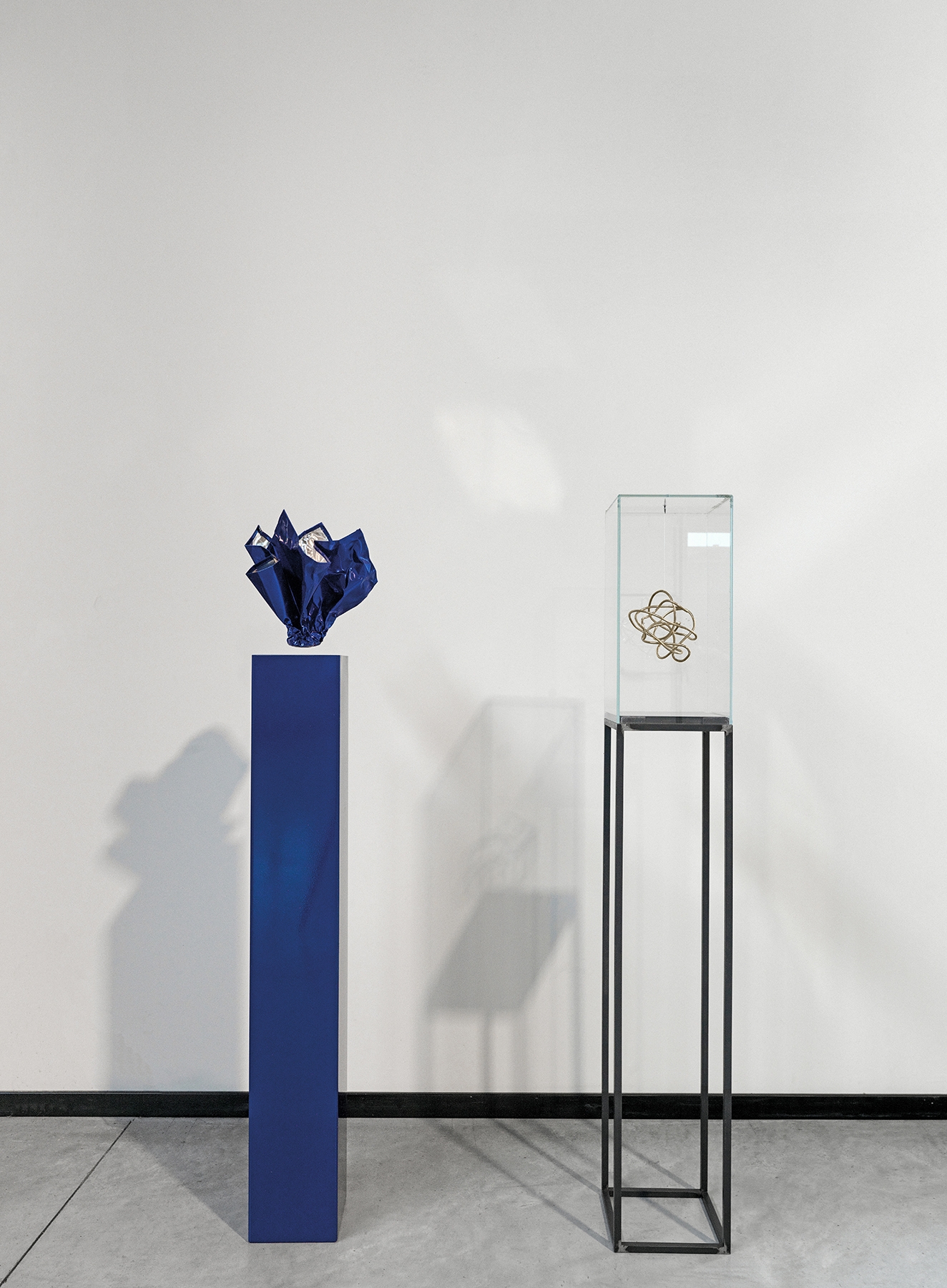 Open press kit
Back to Portfolio
Back to Exhibition Management