LUCREZIA RODA
GLASS POWER. The power of fragility
Curated by Vera Canevazzi
Cortesi Gallery, Lugano
Opening: September 21, 2022, 6:00 p.m.
Exhibition period: September 21 - November 25, 2022
In collaboration with Venini
Cortesi Gallery presents "GLASS POWER. The power of fragility," a solo exhibition by artist Lucrezia Roda, curated by Vera Canevazzi. In the fifteen photographic shots Lucrezia Roda shows the process of glass production, the details of objects and the environments of the Venini furnace in Murano, one of the most famous glassworks in the world. A photographer of industrial environments, metallurgical industries and steel materials, Lucrezia Roda, in this new exhibition, continues her visual research into industrial and artisanal production through images and iconic vases from the historic company. The opening of the exhibition, on September 21, 2022, coincides with "The Italian Glass Week" (Milan - Venice September 10-25, 2022). This event unites the two most important Italian festivals dedicated to the promotion and enhancement of glass at the international level.
Download press kit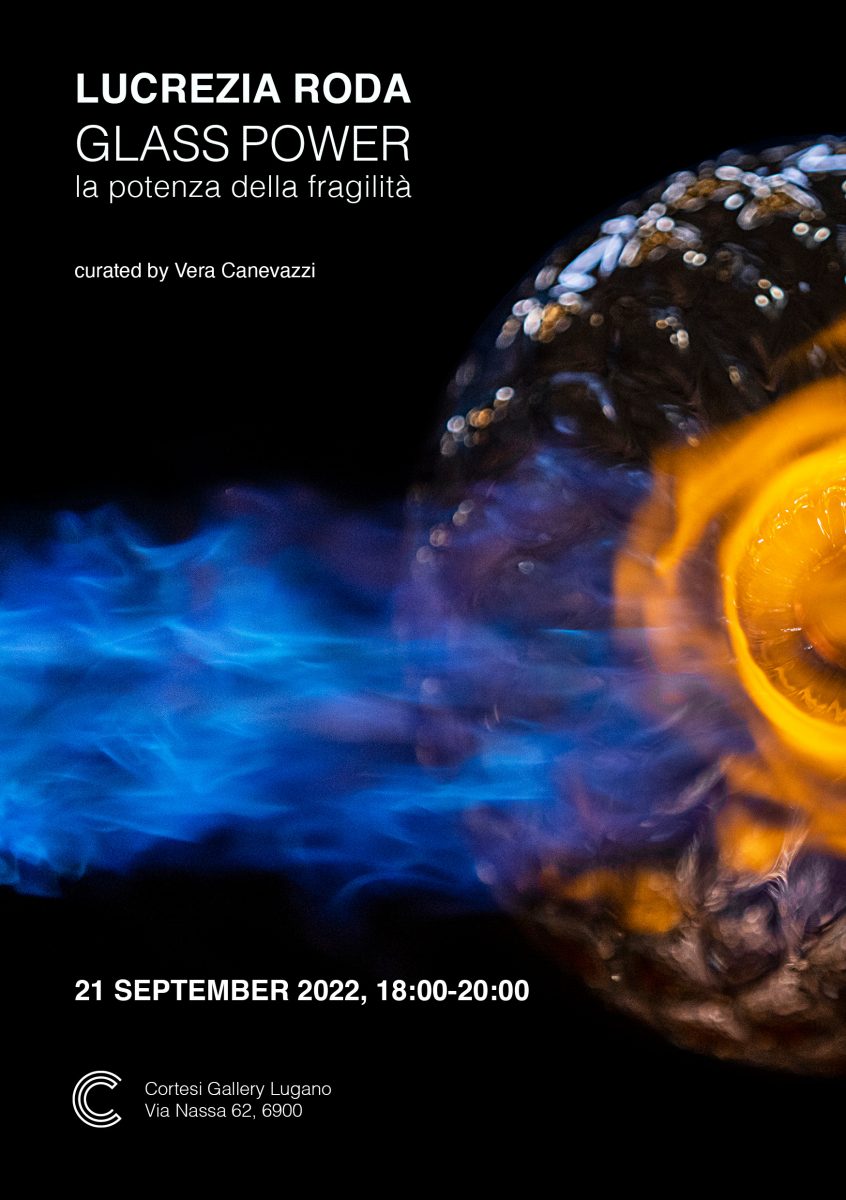 Back to Portfolio
Back to Exhibition Management